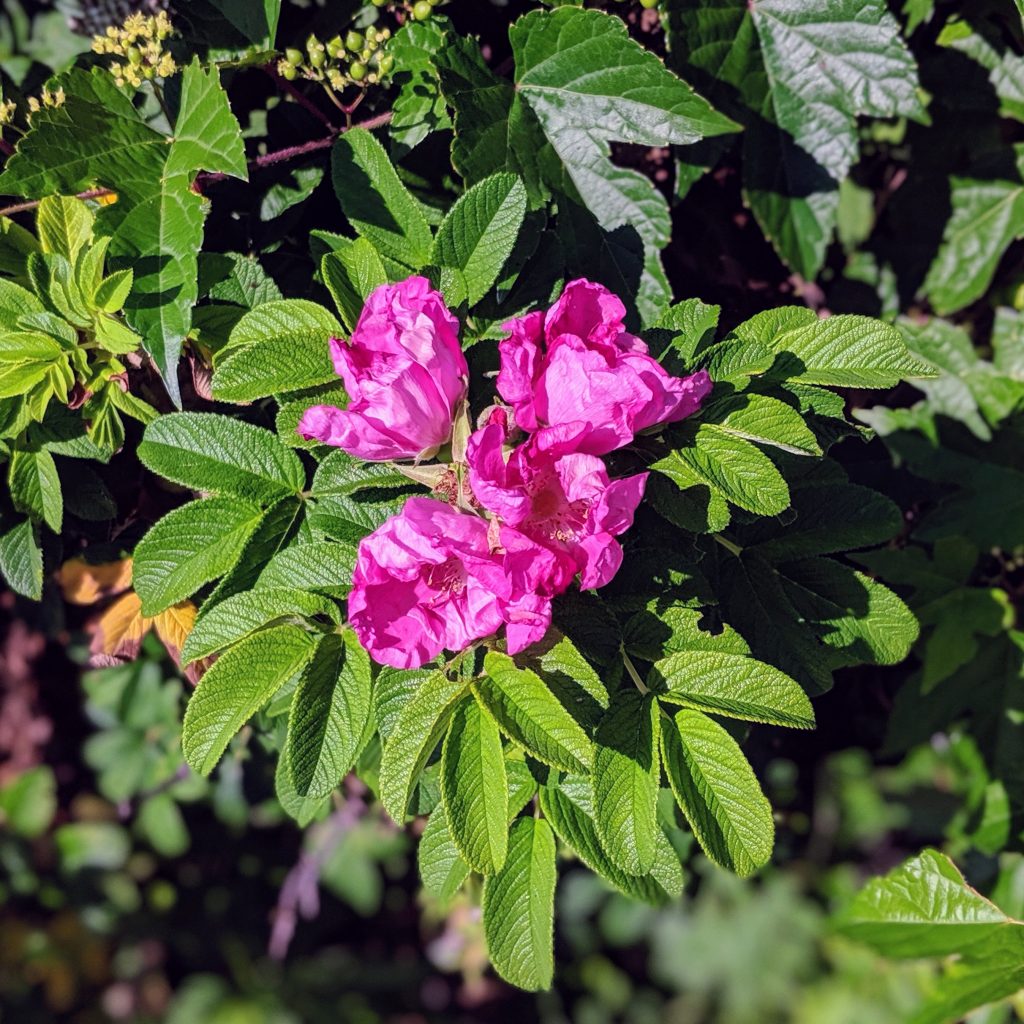 Rosa rugosa, the beach rose, is found all over the beaches of the Northeast. It's an invasive plant, but it makes up for crashing the party with its showy flowers and its edible fruit. The fruit itself is slightly insipid beyond a certain vitamin C tartness—something to snack on as you stroll, but nothing special. But when made into a syrup, the sweetness brings out a delicious flavor that reminds you: Rosaceae is the family of apple trees.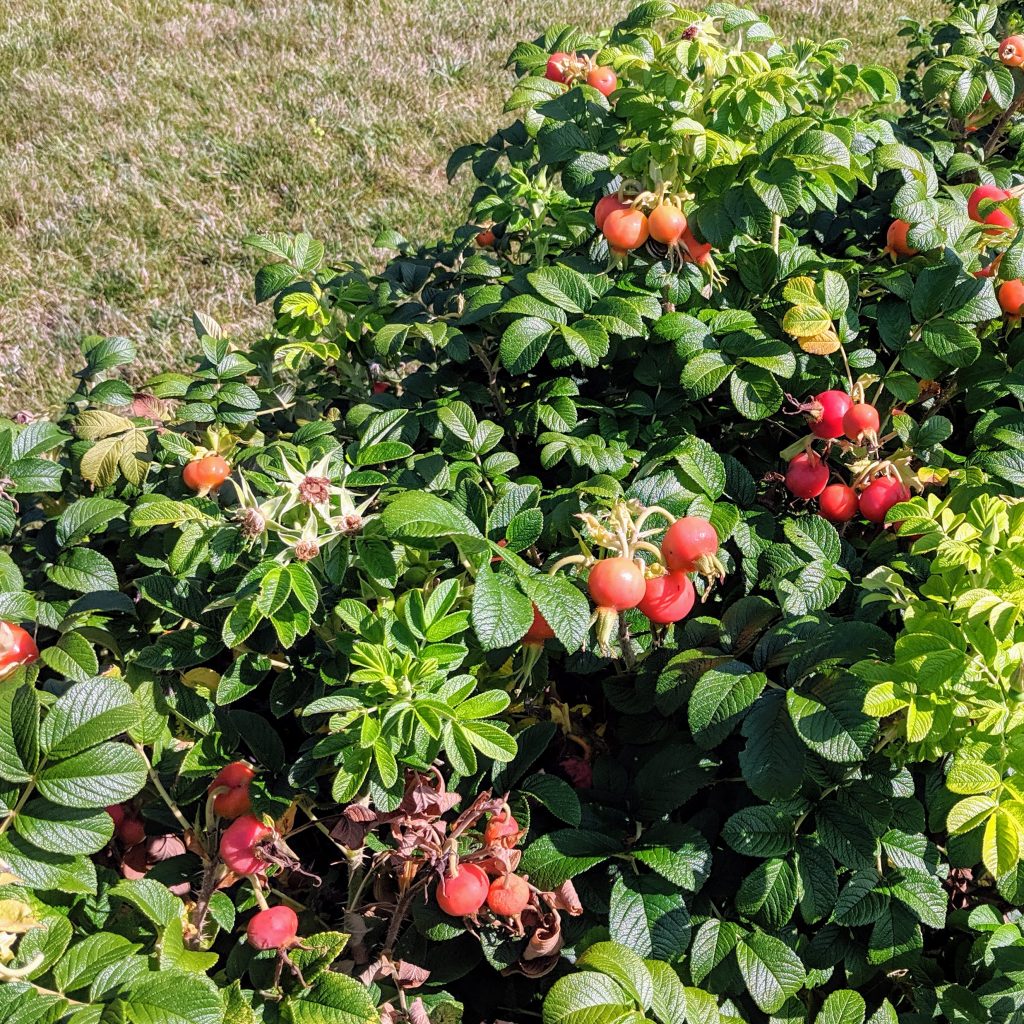 Following a River Cottage recipe, I made syrup from some beautifully red rosehips I foraged this morning. The process is simple. First, clean and wash your rosehips.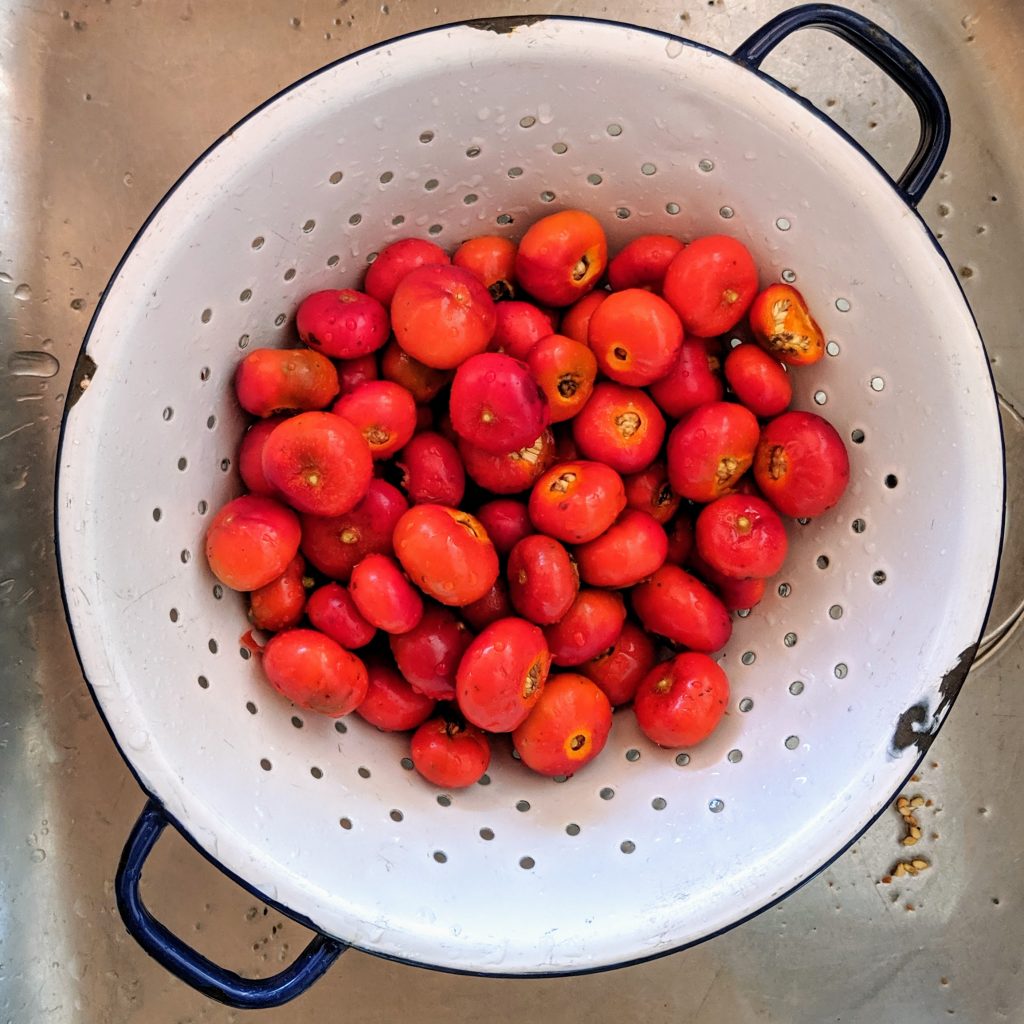 Next, cut them up and simmer them down to make a juice. It's a seedy business!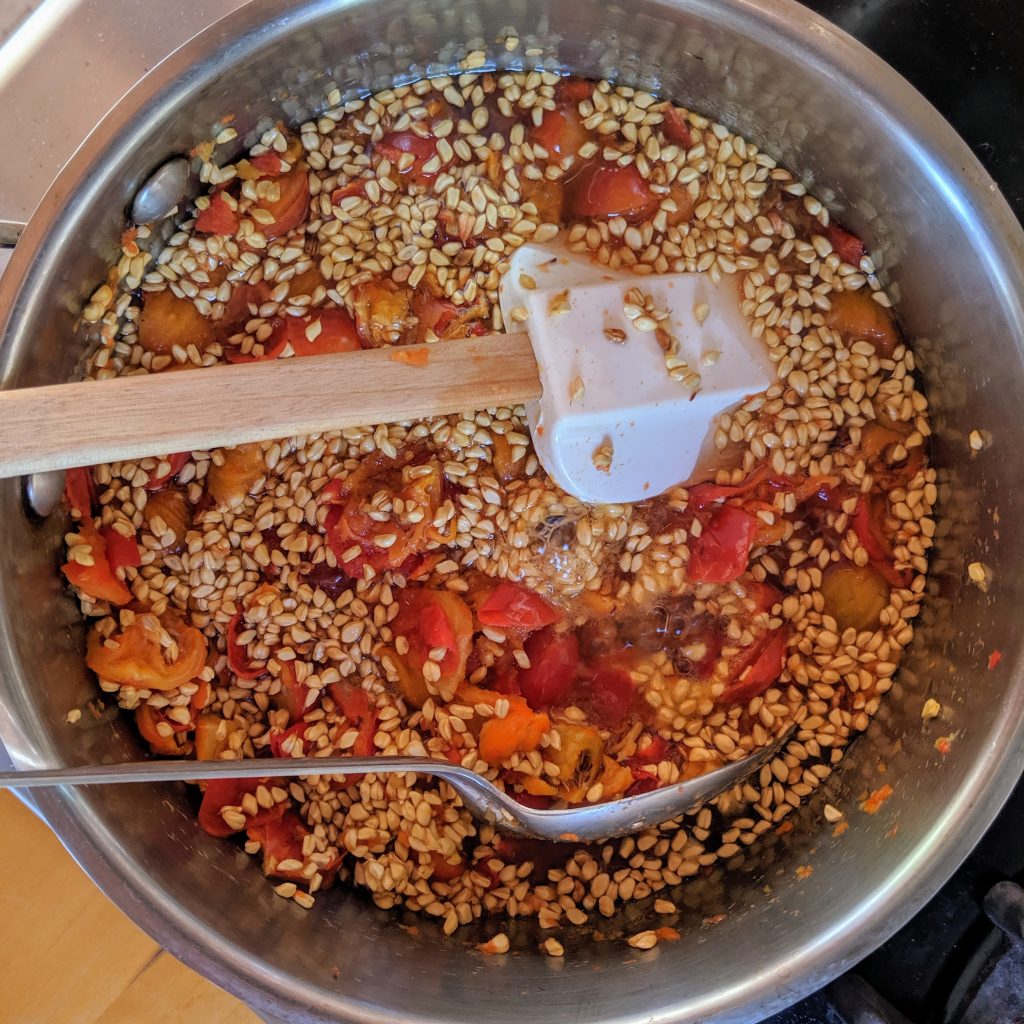 Strain off the juice—twice, to avoid the tiny hairs you probably won't want in your drink or on your pancakes.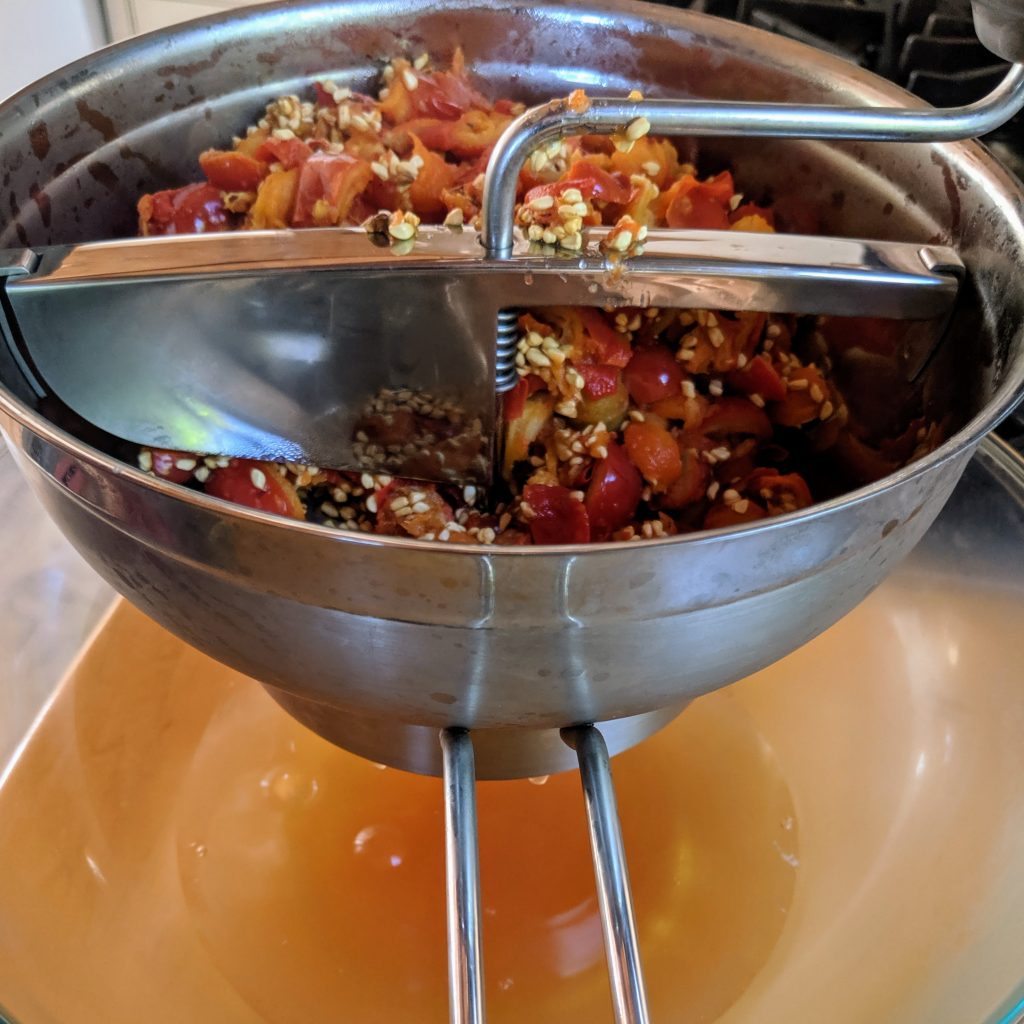 Mixed with seltzer over ice, the syrup has a fresh, friendly flavor: apples, sunshine, something vegetal. I think it'll taste remarkably good in a spritz!
Rosehip syrup
Prep time: 15 minutes
Cook time: 1 hour
653g rosehips, untrimmed
733ml water
304g sugar
Clean the jars or bottles in which you'll store the syrup. Keep the bottles in a hot (250℉) oven while you make the syrup.
Trim the rosehips: cut off the stem and the blossom end. There may be fuzzy, hair-like burrs in the blossom end—remove them. Wash and drain the rosehips; cut the rosehips into quarters and put them in a pot.
Cover the rosehips with water. If you have X grams of rosehips after trimming and washing them, you want 1.25*X grams of water. My 653g of rosehips yielded 582g of trimmed, clean fruit—so 733ml water. Bring the lot to the boil, simmer for 15 minutes. As the rosehips soften, crush them to make sure you're breaking up the sin and extracting all of their juicy bits.
Strain the rosehips, first into a bowl, then into a clean pot. I used a food mill followed by straining through two layers of cheesecloth. The food mill seemed to introduce a lot of pulp in the resulting juice, so I suspect straining more slowly using just a muslin bag would work better. Most sources seem to recommend two stages of straining, since rosehips have irritating hairs in all kinds of places (as you may have noticed while trimming them).
Add the sugar the pot with the strained rosehip juice. If you have Y grams of juice, you want 0.65*Y grams of sugar. I had 467g of unsweetened juice after straining. (I suspect that using other methods of straining or taking more time would have increased yield.)
Bring the sweetened juice to the boil; boil 3 minutes, watching for foam (and skimming once things have died back). Fill the jars, cap, and store.